Wound, Ostomy & Continence Care Services
Our Wound, Ostomy and Continence Care team can treat you or your loved one in your home, assisted living facility or a skilled nursing facility.
Our team has extensive training in wound care and healing, ostomy care, continence and dermatological issues and will work closely with your provider to deliver the most effective and efficient treatment for your condition.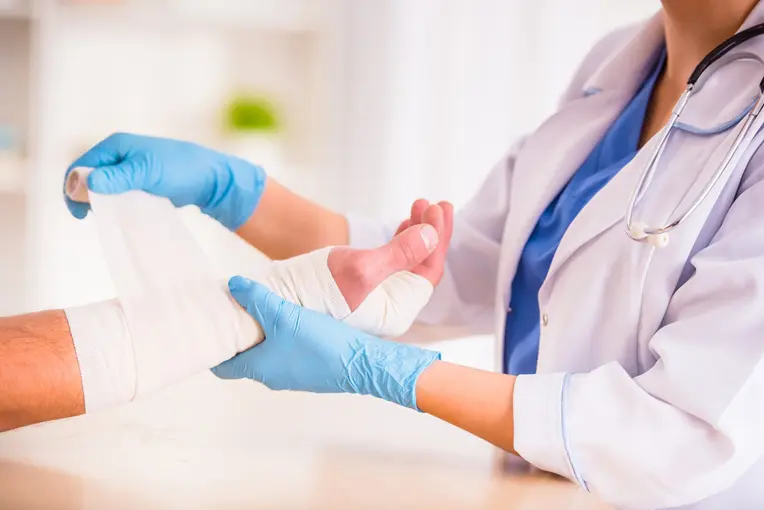 Evaluation, cleansing, selection of wound care products.
Removal of dead or infected tissue to promote healing.
Prescription of treatments and medications.
Education for you and your caregivers on wound care.
Ostomy management.
Fistula management.
Education on how to prevent dehydration.
Education for you and your caregivers on ostomy care.
Referrals to other providers as needed.
Treatment of incontinence and incontinence associated skin problems.
Education to help manage incontinence and associated skin problems.
Assist with obtaining necessary medical supplies for treatment.